News
Patel College of Global Sustainability News
To get all this news and so much more delivered straight to your inbox bi-monthly, sign up for our newsletter here!
Dr. Philippidis Speaks at the Clinton School
Dr. George Philippidis was invited by Peacework to give a speech at the Clinton School of Public Service
Dr. Philippidis Meets Sen. Fulbright's Grandson, Mr. Willy Foote
During the recent Club de Madrid Global Solutions Summit in Little Rock, Arkansas, Dr. Philippidis met with leaders of several US corporations
Dr. Dogaris Receives Young Researcher Awards
Dr. Ioannis Dogaris, a postdoctoral fellow and instructor at the Patel College of Global Sustainability (PCGS) was nominated and awarded the 3rd place
Dr. Philippidis is a Fulbright Scholar
A congratulations is in order for faculty member Dr. George Philippidis as he had the honor of accepting USF's Fulbright Medal
Have you ever thought about solar power panels expiration dates?
The Tampa Tree Map project that is in part headed by PCGS faculty member, Dr. Kebreab Ghebremichael, is developing a complete database of trees on the Tampa Campus.
The BLUE Ocean Film Festival and Conservation Summit is kicking off November 10th, and will continue until November 13th in St. Petersburg, Florida.
PCGS truly believes that to really make a difference in the world, we must start with the next generation of bright minds in the sustainability industry.
The Tour de Turtles race has come to an end. Although our turtle, Tortuga Turista, did not win, we still learned a lot about the importance of sustainable tourism.
PCGS T.H. Culhane has recently taken some time off from the classroom to be in Haiti to help install biodigesters.
Last week Dr. Randle spoke at the Project Management For Sustainable Development Conference in Akureyri, Iceland.
Susan Harper, Consul General of Canada in Miami, visited PCGS on Tuesday to discuss Florida-Canada opportunities for collaboration in sustainability.
PCGS faculty member Dr. Seneshaw Tsegaye is participating in the Higher Education Sustainability Initiative (HESI) Global meeting of Universities at Habitat III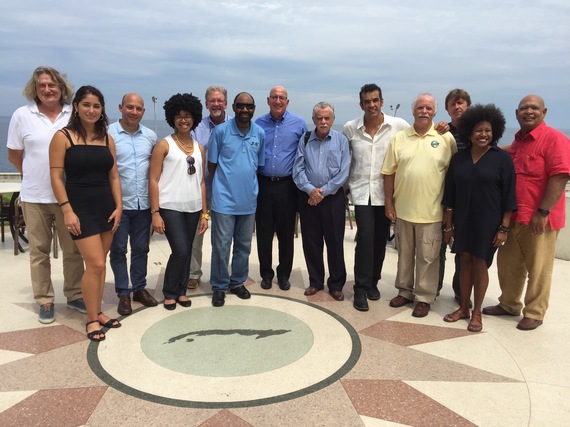 Get the recap of the last visit PCGS made to Cuba. Get the Details
One of our partners, The Sustany Foundation, is hosting their 9th Annual Sustainable Buzz Event on November 5th.
Join us Oct 14th for an eventful day. Learn about our programs and certificates, meet our faculty, and speak to our alumni about career opportunities!
PCGS alumna Christina Arenas is the founder and CEO of Blue Sage Eco Boutique which specializes in eco-friendly products. Learn What They Stand For.
PCGS faculty has returned to Cuba to continue efforts to promote sustainable tourism. Get the Details.
The Arctic is often roughly characterized as treeless, north of latitude 66°33' N, with average summer temperatures typically below 10° Celsius. It is a complex system of land, but none of that stopped PCGS Alumna Sherri Swanson from exploring.
GRID Alternatives is one of our NGO partners that specifically works with bringing solar power and energy efficiency to low income families.
Kendria Ferguson is a LEED Green Associate and an online Sustainable Energy Master's candidate from the Bahamas, and she has always had an eye and passion for the environment.
PCGS is excited to welcome the largest incoming class of 50 students, seeing how much our college has really grown. Students from all over the world have traveled here to attend classes and obtain their Master's in Global Sustainability.
With July of this year going on record as the hottest month on global record and Louisiana, Baton Rouge underwater from what The Red Cross is calling the "worst natural disaster to strike the United States since Hurricane Sandy", our conversation about climate change needs to take a serious tone.
Tortuga swam west to the Florida Alabama state line where she then decided to go South. Perhaps the reports of a possible hurricane heading north concerned her. Go Tortuga Turista!
PCGS is partnering once again with The Center for Urban Transportation (CUTR) at USF. Distinguished CUTR faculty will be offering and teaching courses in Sustainable Transportation. This new concentration will offer...
The Patel College of Global Sustainability is hosting their Student Development Series. The Fall 2016 series consist of six different events, including various seminars, round table discussions and presentations.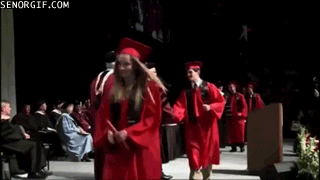 This August, we have 17 students leaving PCGS to do big things in the world of sustainability.
Dr. Randle Returns to UN for 2030 Agenda Discussion- This week, Dr. Randle will once again be speaking at the U.N. along with PCGS courtesy faculty members Richard Jordan and Ed Chiles, and PCGS intern Bianca Cassouto, will be attending the High-Level Political Forum on Sustainable Development.
One Small Step for Man, One Giant Leap for Coastal Management- Over 50 percent of our population lives by coast. With sea levels rising rapidly and our water becoming ridden of pollution, it is time we take control of our coasts by improving our individual behavior and habits.
Adit Patel Working for the Sarasota County Government- "If I could give one piece of advice to future students it is that you should take advantage of all opportunities available to you," Adit said. "Even the smallest volunteer event will open doors for you."
This past May, PCGS alumna Aja Estro celebrated the first anniversary of her NGO, Just One Humanity. Estro was inspired to launch her NGO after a PCGS internship that took her to Africa.
The Patel College of Global Sustainability is sponsoring an adult sea turtle, named Tortuga Turista in the Tour de Turtles event this summer. The Tour de Turtles is an annual event that was created by the Sea Turtle Conservancy to promote awareness and conservation of sea turtles.
Seneshaw Tsegaye has been invited to Singapore to speak for Singapore International Water Week (SIWW). The Singapore International Water Week (SIWW) is the global platform for the sharing and co-creation of innovative water solutions.
A group of PCGS faculty and students made the trip out to Titusville to visit the Kennedy Space Center for a World Oceans Day celebration. PCGS met with Jacobs and discovered space tiles that benefit our waters.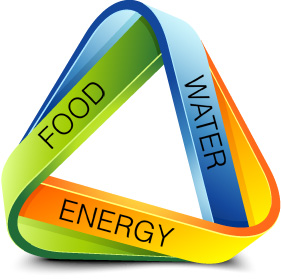 Living sustainably is without a doubt a lifestyle. At PCGS we focus on educating students on how to incorporate sustainability into their lives, including meals. Learn some recipes that support a sustainable diet!
PCGS attained a new milestone when four members from the college were invited to the United Nations headquarters in New York to attend a program about sustainable energy.
Land Surveyors survey entire earth in a day. Yes, you read the title correctly. Survey Earth in a Day is happening again, for the 5th time.
Patel College Global Sustainability Professor, Seneshaw Tsegaye, has accepted a nomination to speak at the upcoming Bill and Melinda Gates Foundation workshop "Achieving Universal Access to Urban Sanitation Services Workshop."
Jerry John Comellas is one of our students currently interning on the island of Dominica to help create a sustainable island that serves as a model to the world.
With tourism representing nearly 10% of the world GDP and accounts for 1 in every 11 jobs on the planet, the sustainability of the world's treasures is one priority that crosses both governmental and political boundaries.
When you think of the space industry, what comes to mind? Rockets, shuttles and satellites are probably the first visions you have, but can you visualize cabbage growing on the International Space Station? Or landing rockets on barges so they can be re-used?
This past week The Patel College of Global Sustainability has opened their doors to host the 2016 Urban Forestry Conference.
Professor George Philippidis was recently awarded a Fulbright Scholarship (Specialist) by the US Department of State in recognition of his international leadership in environmental sustainability through renewable energy. He is currently conducting his first Fulbright assignment at the invitation of McGill University in Montreal Canada, where he is collaborating with Dr. Donald Smith, James McGill Professor at the Plant Science Department and Director and CEO of BioFuelNet Canada. This collaboration aims at building an educational and research relationship between the United States and Canada in general and more specifically between USF's Patel College of Global Sustainability (PCGS) and Canada's biofuels program.
PCGS faculty member and Director of the Office of Sustainability, Dr. Kebreab Ghebremichael was invited to speak at the EWRI - Environmental and Water Resources Congress in West Palm Beach, Florida that happened from May 22 - May 26. He presented on ground water remediation and treatment: new technology, and emerging trends. His research work on the enhancement of biosand filtration. His presentation focused on previous and continuing research with the USF faculty in the civil and environmental engineering and chemical engineering departments.
PCGS Professor Joseph Dorsey was asked by the National Society of Collegiate Scholars (NSCS) to speak at the Success and Service event on USF campus on April 20th. Prior to Dorsey's doctoral career, he served in the Peace Corps in Cote d'ivoire in the late 1980s and he was a clinical nutritionist in Africa and the Caribbean.
EcoFest Celebrates Earth Day Tampa Bay
February 23, 2016
On Saturday, April 23rd, PCGS and the Tampa Bay community helped celebrate Earth Day with the 7th Annual EcoFest at the Lowry Park bandshell area – 7525 N. Boulevard, Tampa, Florida 33604 . The event was open to the public from 10:00 AM until 3:00 PM . Admission to the event was free .
Tampa Bay Taps Into Renewable Energy From Biomass and Algae
January 29, 2016
As the demand for sustainable, renewable fuel sources increases, progress in algae and biomass technologies continues to evolve, advancing the country towards a diversified, cleaner energy base for the U.S. economy.
PCGS Announces 8 new Graduate Certificates, 2 new M.A. Concentrations
December 1, 2015
The USF Patel College of Global Sustainability (PCGS) is excited to announce the launch of new two new concentrations and eight new 12 credit-hour graduate certificates!
PCGS Alumna Returns to Africa to Start a Non-Profit Organization, Just One Humanity
January 16, 2016
After an hour long drive, their truck pulled up to the remote village of Salima, Malawi. What she saw next would change Aja's life forever.



Patel College to Host 1st North American Ecotourism and Sustainable Tourism Conference with TIES
November 15, 2015
The USF Patel College of Global Sustainability in making history next year by hosting the first ever North American Ecotourism and Sustainable Tourism Conference (ESTC) with The International Ecotourism Society (TIES).
PCGS Explores Partnership Opportunities with NASA
November 5, 2015
The Patel College of Global Sustainability is creating a new partnership with the National Aeronautics and Space Administration (NASA).
TBCCC Hosts "Score a Home Run for Your Fleet with CNG and Propane" Event in Clearwater, Florida
November 1, 2015
On Thursday, October 22, Tampa Bay Clean Cities Coalition held its fall event "Score a Home Run for Your Fleet with CNG and Propane" at the Bright House Field in Clearwater, Florida.
Turning Solutions into Action, Sustainable Food Conference with Patel College
October 30, 2015
On October 22, more than 70 people gathered at the Patel Center to participate in a conference aimed at addressing hunger issues on the local level.

PCGS Partners with Local Groups to Fight for Florida's Natural Habitat
October 15, 2015
In September 2015, over a thousand scientists, non-profits, civil servants, and policy makers gathered in Miami, Florida for a three-day Climate Reality Leadership Corp training workshop taught by former U.S Vice President Al Gore.

Becoming a Climate Reality Leader
October 15, 2015
On Saturday, October 10th, 2015, about 70 concerned citizens and community leaders gathered at the USF Patel Center with a clear mission to do what it takes to protect Florida's environment.
USF Office of Sustainability Volunteers for Green Apple Day of Service
September 28, 2015
The Green Apple Day of Service movement is fueled by The Center for Green Schools at the U.S. Green Building Council (USGBC) and gives individuals, companies and organizations the opportunity to transform all our schools into healthy, safe, cost-efficient and productive learning places.
Partnering with the United Nations: A Brand New Sustainability Course
September 10, 2015
PCGS has joined forces with the prestigious United Nations Sustainable Development Network to offer a series of high-quality online courses from the leading experts in sustainable development from around the world complimented by PCGS Faculty and/or other USF faculty for students to receive credit as electives.
PCGS Alumna Serves as Global Citizen in Peace Corps
September 1, 2015
On February 8, 2016 USF Patel College of Global Sustainability (PCGS) alumna Alicia Buchanan will board an airplane, ready to embark on a journey of service that will change her life forever.
USF Plants Trees in Honor of National Arbor Day
May 1, 2015
The University of South Florida (USF) Tampa campus added 20 new trees to its Tree Campus USA certified grounds last Friday when the Office of Sustainability (OOS) hosted its annual National Arbor Day celebration.
USF Designated as 2014 Tree Campus USA
March 27, 2015
Congratulations to the University of South Florida for earning the 2014 Tree Campus USA recognition. This title symbolizes the University's dedication and commitment to promoting healthy urban forest management and engaging the campus community in environmental stewardship.
USF Celebrates Florida Arbor Day
January 25, 2015
Armed with 60 student volunteers from USF's 2015 Stampede of Service event, the Office of Sustainability sent volunteer groups across the USF Tampa campus to contribute to a tree mapping project that aims to map and evaluate the eco impact of every tree on USF Tampa campus.
PCGS Takes Lead in Communicating Sustainability Efforts in the Bay
May 12, 2014
On May 9, the Patel College convened 35 sustainability-minded Tampa Bay professionals and leaders from the public, private and NGS sectors for a strategy and visioning session focused on Communicating Science in Sustainable Communities.