Admission Information
Skip Over Breadcrumbs and Secondary Navigation
College Counselor & Advisor Connections
TOOLS FOR COUNSELORS
As college admissions becomes more and more competitive, the role of college counselors has never been more important. Give your students the edge they need to achieve their most successful futures.
We offer three ways for college counselors to stay informed and support their students:
The Counselor Toolkit. This is your USF clearinghouse for counselor-related information, from data and tuition costs to testing, newsletters and videos.
The Counselor Newsletter. This quarterly newsletter shares the latest resources, tools and information to support students.

The Admit-A-Bull Official Admissions Blog. The College Counselors' Corner of the blog features news, tips and tools for counselors and advisors.

The USF Journey Through Admission. Enjoy an interactive look at all the USF information you and your students need, including details on cost, admissions, deadlines and more.
GET FULL ACCESS
Sign up for full access to all of USF's college counselor resources, including webinars, videos, guides, print materials and more!
HELPFUL COUNSELOR LINKS
Sign Up

CONTACT USF ADMISSIONS
If you still have questions after browsing our online resources, contact us at the Office of Admissions by email, phone, or fax.
Let us help you help your students. Take our Counselor Survey to let us know if there are any other resources that would support you.
Take Survey
Latest Posts from the College Counselors' Corner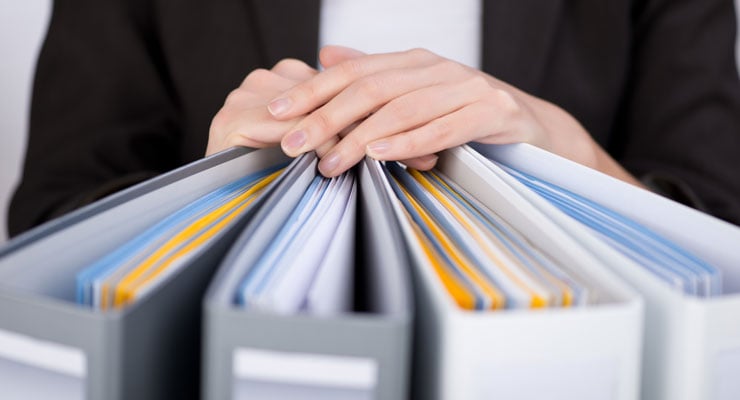 How to Stay Organized this Spring: Tips for College Counselors
If ever there was a self-help movement that translates fluently to the office of a college counselor, it's The Life-Changing Magic of Tidying Up, created by Japanese organizational consultant Marie Kondo. If you want to know how to stay organized this spring, we have tips for college counselors inspired by the tidying up movement to help you create a clutter-free, efficient, and welcoming office that will help you do your job with more joy and deliver better results for your students.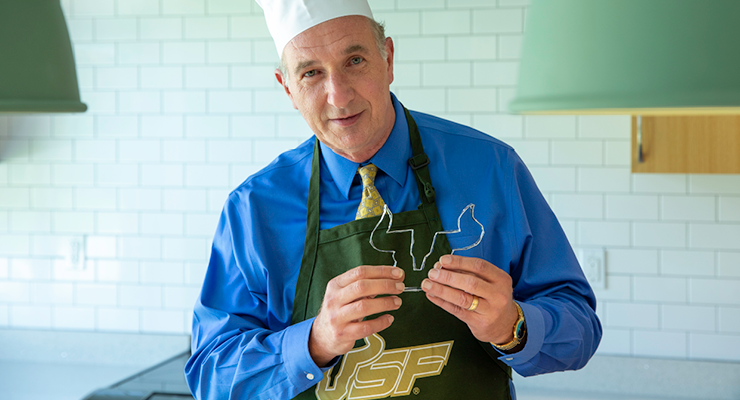 Share Your School Pride with College Logo Cookies
Is there anything better than a homemade cookie? If you're sharing good news (like acceptance to college), why not incorporate one of the tastiest treats around to make a sweet moment even sweeter?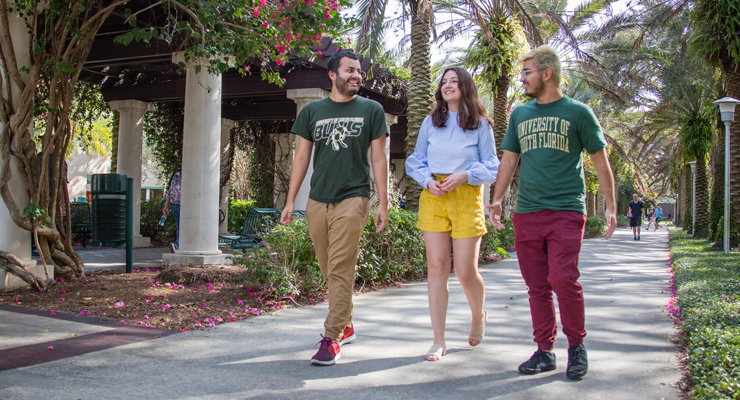 Why Rankings for the Best Public Universities Matter
The University of South Florida has once again been named one of the top 50 best public universities in America by U.S. News and World Report for 2021. Over the past 10 years, USF has dramatically risen in the rankings from No. 181 to No. 46 today, marking an unparalleled trajectory among public or private universities in the United States. This is the second consecutive year USF has ranked among the top 50 public universities in the nation.